Today I saw this
livejournal entry
(courtesy of Sean Hewitt) of a woman who found an owl by the side of the road. The owl was injured, so she took it in her car to an animal rescue organization.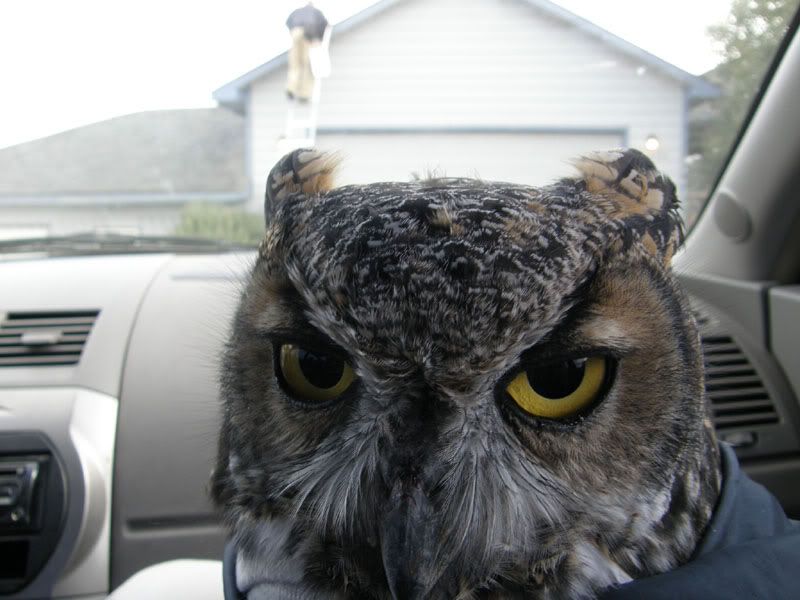 The owl, looking un-amused.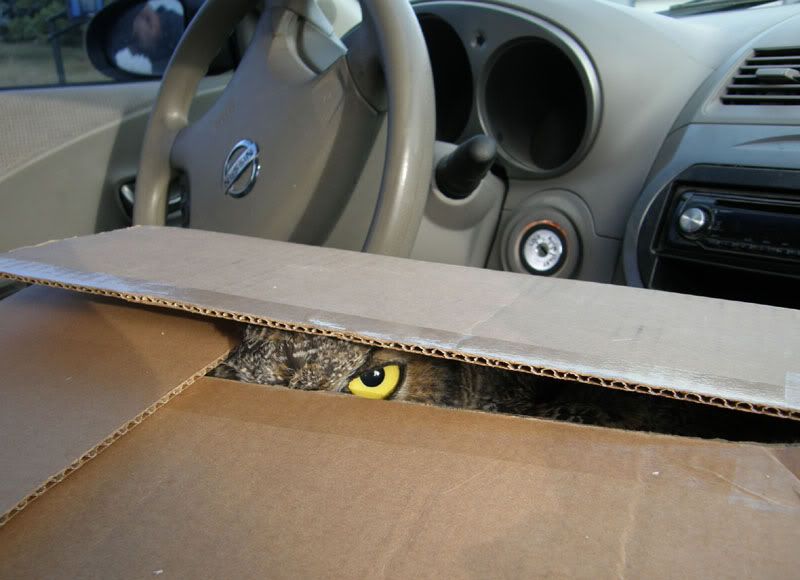 After putting the owl into a cardboard box, so that it wouldn't flap around.
I'm sure that if the owl could talk, it would make the best deadpan jokes! It would be cracking us all up with its dry wit.