I'm buying a new bed frame. Overstock has worked well for me, so I'm considering these frames from their site:
A.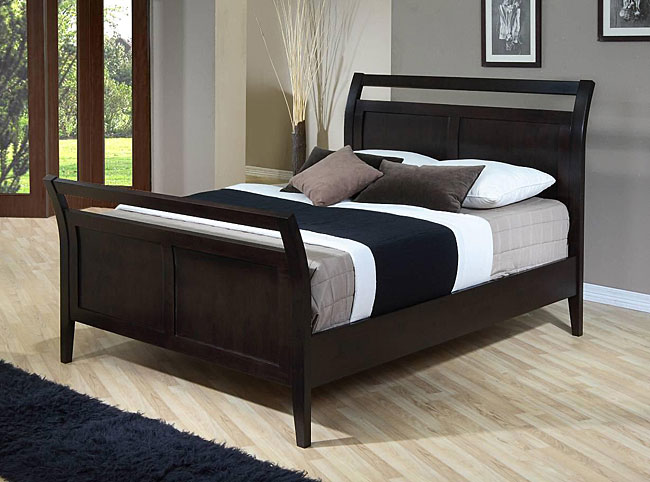 B.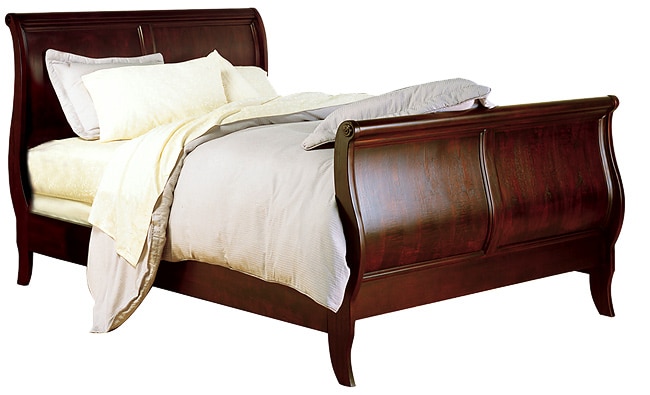 C.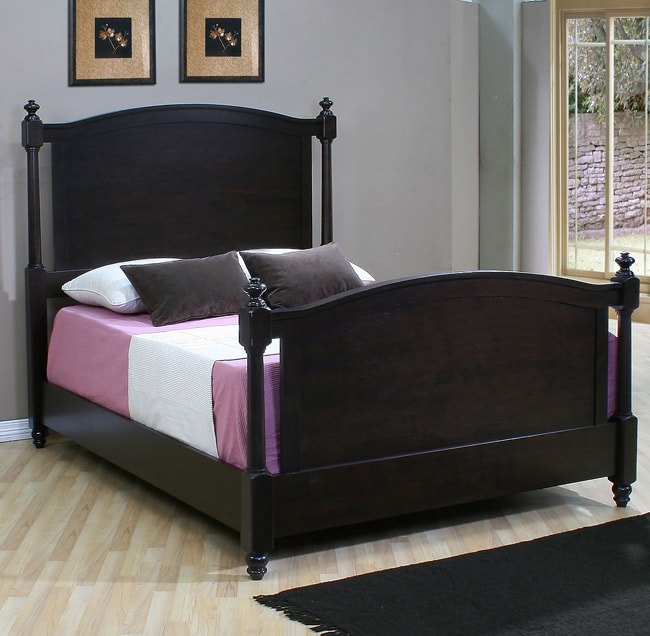 I'm told that my existing home decor scheme is to locally maximize each piece of furniture. i.e. I have the prettiest chandelier, the prettiest dining room table, the prettiest clock, but together they are a mishmash. The whole is less than the sum of the parts.
To combat this, I have to figure out what goes with my dresser.
and jewelry chest:
and the room itself (sky-blue walls and light pine hardwood floors).